Rainforest Concern is a Giving Back partner of LEX, so when we heard that the nonprofit's team member Katherine was visiting Ecuador, we couldn't wait to find out more. She kindly tells us all about it.
"I've been working at Rainforest Concern's office in Bath, UK since March 2021. As one of only two full-time staff at the charity, my role is all encompassing and includes running our social media accounts, being the first point of contact for supporters and handling many financial aspects. While my everyday involves talking about the charity's conservation projects, it's easy to feel disconnected from them and the people involved. Therefore, when the opportunity came to visit Ecuador, I jumped at the chance to experience the incredible high-altitude cloud forests in which we work, for myself. I would be travelling with Fi, a colleague who has worked for Rainforest Concern since 1995 and lived and worked in Ecuador for 17 years. For Fi, this was an opportunity to visit the projects she helped develop, as well as return to the country she missed.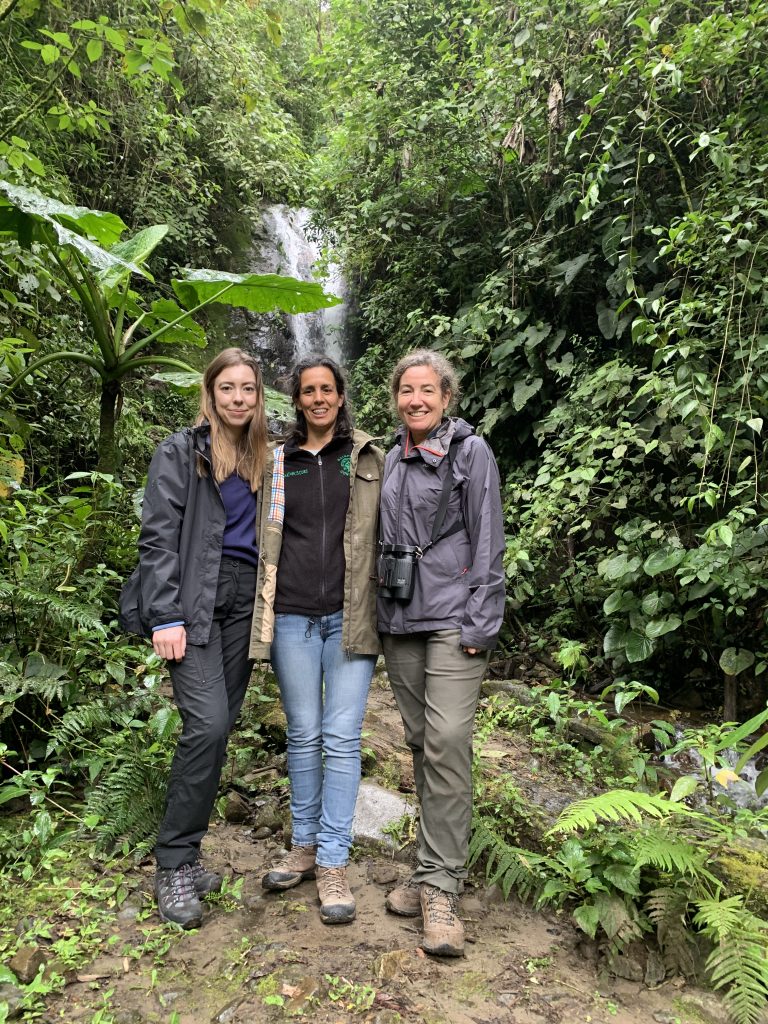 Our two-week trip would take us from the capital Quito, north to the Imbabura province and the town of Cotacachi and to the Intag Valley, a remote, mountainous region in the northwest of Ecuador. Here, we would visit two Rainforest Concern projects: the cloud forests reserves Neblina and Los Cedros. Before returning to Quito, we would also visit the community of Junin, where the copper mining concession known as Llurimagua threatens to displace local people and destroy primary and secondary forests, home to endangered species, some found nowhere else on the planet.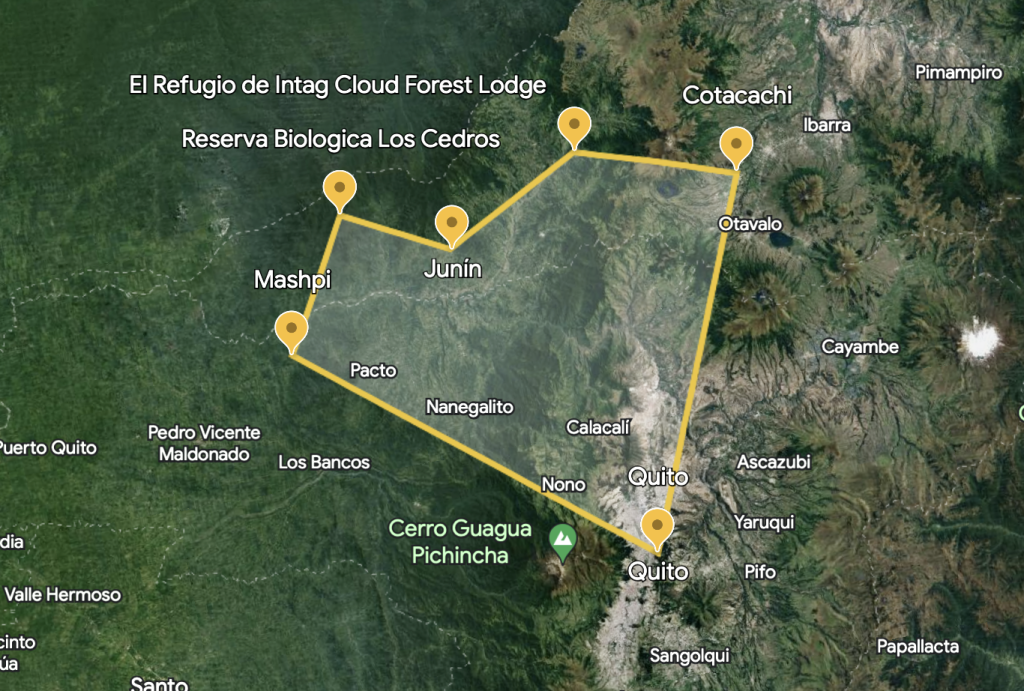 A huge part of this trip was meeting the people who work with Rainforest Concern on the ground. It was wonderful to hear what the forests mean to them and why it's so important that we protect these magical places.
I was perhaps most excited to get into the forests and hopefully spot some wildlife. On our fourth day of the trip, it was time to don our wellies and enter the high-altitude cloud forests of the Neblina Reserve. We were accompanied by Sonja Dillmann, project manager of the Reserve, and forest guard, Milton Arcos. We would be hiking from the main road down into the depths of the forest. Hiking is a strong word – rather, it was controlled falling down the steep, muddy paths carved by the forest guards and sometimes, actually falling on my bum.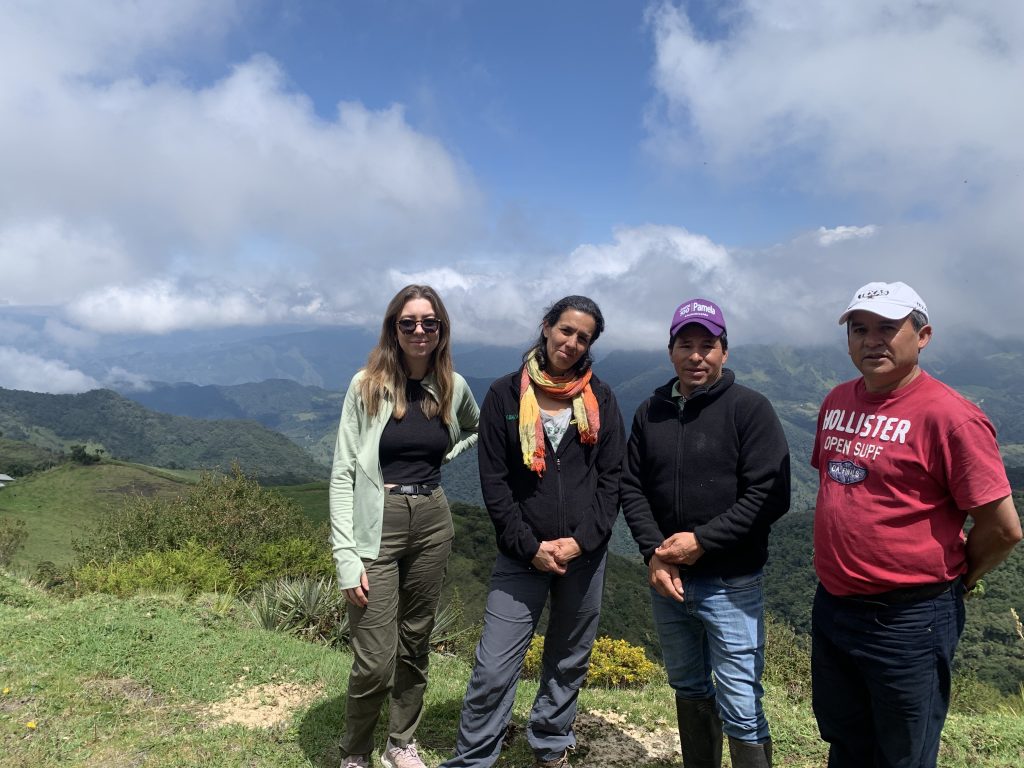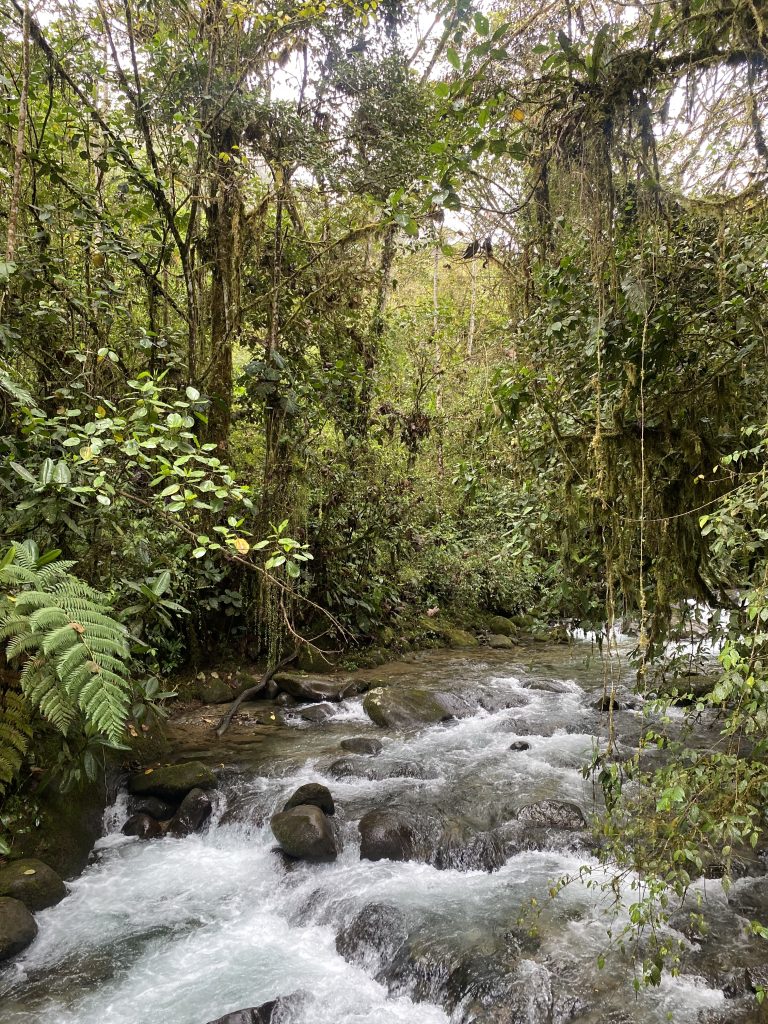 I have never been anywhere that has felt so alive. The sound of birds, insects, frogs, water rushing down waterfalls. It was unlike anywhere I had ever been before. At the Los Cedros Reserve a few days later, I was woken by howler monkeys calling to each other in the cloud forest, a unique sound that I can only liken to wind howling through a draught.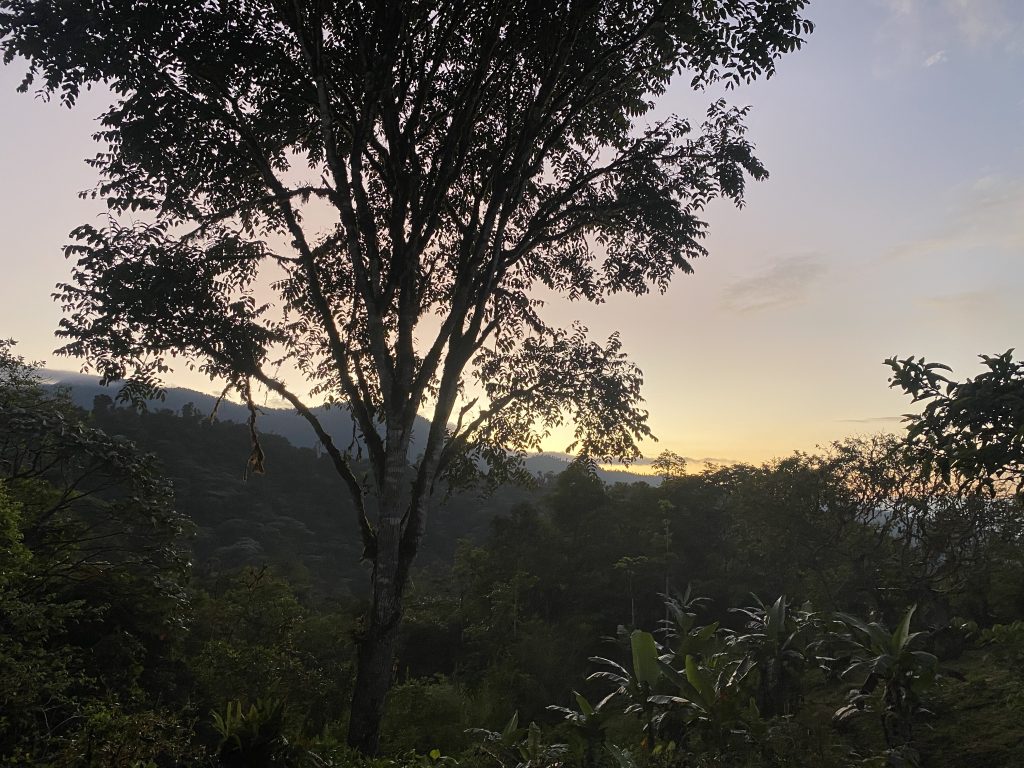 I was fascinated by it all, from the smallest leaf-cutter ants who had me transfixed, to scratches on trees made by Andean bears, early-morning bird watching and, within the Neblina Reserve, perhaps the most special encounter of all. Last year, we had discovered a juvenile and nesting pair of black-and-chestnut eagles. There are as few as 250 adults left in the world, so this was an incredible discovery by our team and allowed us to begin a research study on the species. On our hike through Neblina on that fourth day, we were suddenly shushed by Milton. Crouching down on the narrow path, we shuffled closer to see where he was pointing and squinting through the clouds, I could just make out a silhouette on a distant branch. An adult black-and-chestnut eagle. We could then hear the call of the juvenile and suddenly the adult flew across us to another tree. This happened a few times and it became clear that there was more than one pair of eagles! Just before we moved on, and typically just as I'd stopped recording a video, an adult suddenly flew out of the mist, soaring above us with its huge wingspan. It was one of the highlights of my whole trip and a reminder of what we work to protect."
If you would like to find out more about the work of Rainforest Concern or donate to their projects, you will find the website here.