Professional Legal Intake
.
No need to spend your time qualifying new leads. We ask the right questions on the first call, so you have all the information you need to select the right cases for your firm.
More than an answering service
.
With LEX, free some time and focus on caseloads. Our professional legal receptionists handle lead qualification with questions relevant to your practice.
Use us after hours, during a court hearing, or as your full time receptionist for legal intake. You're in control.
Professional,
legal & reliable
.
We strive to sound like an extension of the firm.
How it works
.
Your virtual receptionist
answers your calls

Instead of simply taking a message every time, they ask questions that are important to you.

Determining a good fit
for your firm.

The receptionist asks a few more questions to determine a good fit for your firm.

LEX Reception works as an
extension of your law firm.

A solid legal intake process boosts your efficiency by making it easy for you to prioritize who to call back first.
Reach out anywhere
.
Offer complete customer care and keep up to date with your team from the LEX Reception app.
Connect with your team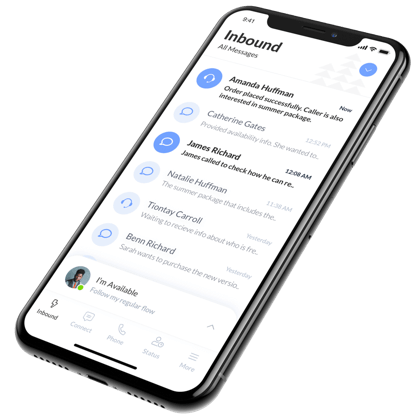 Giving you freedom to practice
.
Learn more about the services offered by LEX Reception, including 24/7 call handling, after-hours support, law firm intake, and appointment booking for your clients. Work from home, your office, or anywhere.
Plans and Pricing