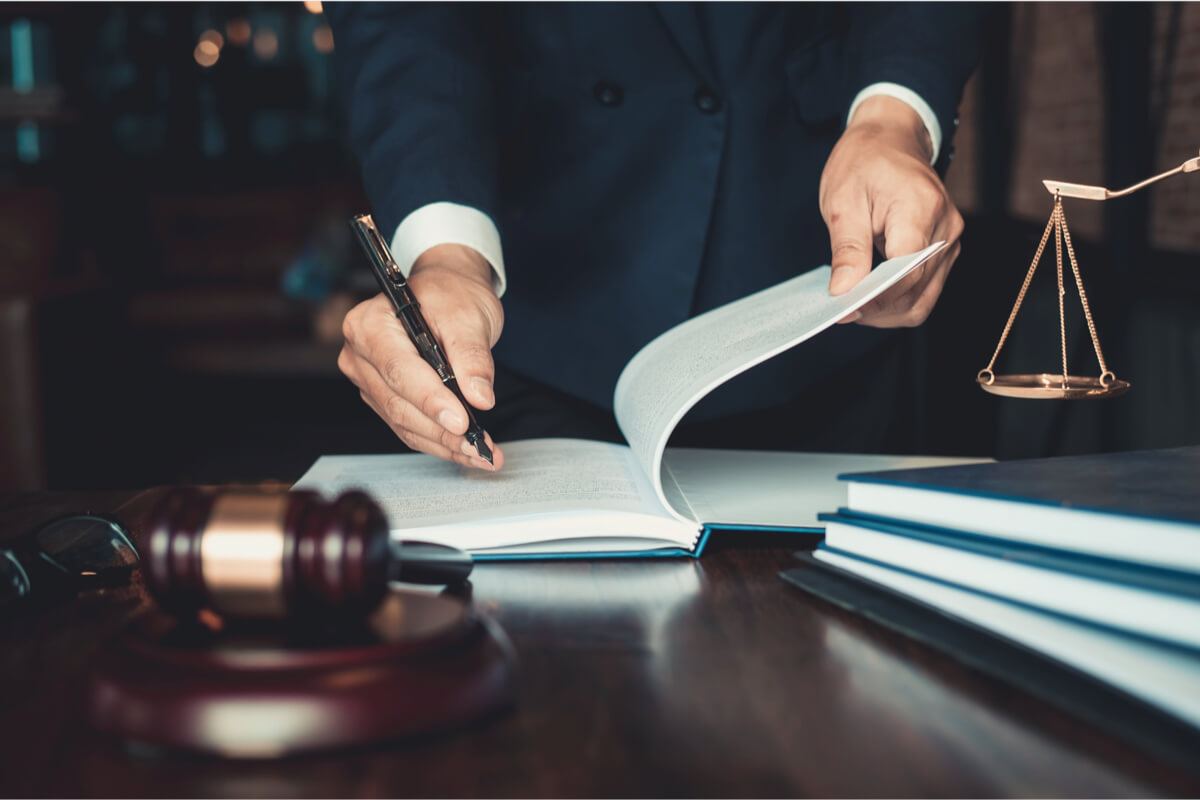 A virtual receptionist service is a team of professional receptionists who answer calls on behalf of a business or solo practitioner. The LEX Reception team specializes in legal intake and lead qualification, helping law firms to manage incoming calls and inquiries 24/7.

Despite the term virtual receptionist, we do not use AI in answering phones. Every one of your calls is answered by a live receptionist at LEX Reception.

A legal answering service helps to ensure that you never miss a lead.

Studies show that 80% of callers that go to voicemail do not leave a message. These could be valuable leads that continue to phone your competitors if you do not have an after-hours answering service. LEX Reception answers your calls 24/7, helping you capture every lead.

We've worked with hundreds of solos and small firms, supporting our clients as they grow their practices. We know the best way to help you grow is to understand your goals. Your Account Manager will work with you to create an effective strategy.

With after-hours answering and support during busy periods, we make sure you never miss a lead, allowing your team to focus on winning cases.
We offer a range of LEX Reception pricing plans, designed to suit any size of law firm. We bill by number of minutes, instead of number of calls. We find this model suits our clients better, as it allows our virtual receptionists to spend the required time on calls that matter to you. Detailed legal intake takes time, and we ensure that we get all the necessary information from your leads before ending the call. Take a look at our virtual receptionist pricing plans.

We want you to know exactly how we calculate your usage. We time the call from the moment our live virtual receptionists pick up your call until the call is ended. We round up to the minute, meaning that if your call lasts for 2 minutes 28 seconds, we record that as a 3 minute call.

Yes, you can! There's no charge to change your plan, and we encourage you to plan ahead and work out what you need on a month-by-month basis. We'll help you to monitor your usage and highlight the best plan for you, whether that means upgrading or downgrading. This means you can adjust to seasonal changes and respond to marketing success.

Every client is different, and we'll work with you to understand exactly what your firm needs from an answering service. Tell us what call flow you need, whether you're looking for a 24 hour answering service or after-hours cover only, and what call volume you expect. Our team will help you choose a plan that suits you.

You can check your minutes at any time through your dashboard, to monitor your usage through the month. But don't worry if you don't have time to check your account regularly, we'll let you know when you're close to your limit. We will always send you an email alert when you reach 80% of your usage, and another at 100% of your usage, so you stay in control of your account.

We charge overage charges per minute, and you can find our overage charges for each plan here.
We pride ourselves on being much more than an answering service. Our virtual receptionists also handle legal intake, appointment scheduling, live call transfer, and outbound calls - anything our clients need to give them the freedom to practice. We can integrate with your CRM, so new contacts are automatically added to your system. And we have a mobile app, so you can keep an eye on your calls when you're away from your desk.

Yes, our live receptionists can forward and transfer calls to the team members you specify in your call flow, at no additional cost.

If you would like certain calls forwarded to your cell phone, you'll find our mobile app a useful tool. On our app, you can set your status to instantly inform our team when you are available to take calls and when you are not to be disturbed.

When we set up your account, we'll give you a standard call flow. From your dashboard, you can edit this to suit the needs of your practice. You can create call flows for new callers, current clients, judges, fellow attorneys - any call types you receive regularly. Our live virtual receptionists follow your custom scripts to the letter - you can even listen to recordings of their calls for quality assurance.

This isn't a 'set-it and forget-it' service - you'll benefit most from our answering service if you work with the team to streamline and improve your call flow.

Yes, we have fully bilingual teams here at LEX Reception who can confidently handle legal intake in Spanish and English.

When you sign up with LEX, let us know that you require bilingual answering services. We will assign your calls to one of our Spanish-speaking receptionist teams to ensure that all of your leads are understood.

You can view your complete call history, read messages taken by our live virtual receptionists and monitor your account from our web access dashboard and our mobile app. Our mobile app is an invaluable tool for keeping organized on the go.

We ensure that setting up LEX with your office systems is simple and stress-free, as our team will be there to guide you through every stage of the process.

A member of the LEX team will be in touch to arrange a setup call with you, where we will connect your phone to our line and demonstrate the LEX desktop app in action. At this point, we can also integrate with your CRM, if your firm uses one (please see below for more details).

LEX Reception integrates with several leading CRMs to streamline your workflow. You can keep your contacts up-to-date with their latest queries and respond to leads quickly and precisely with integrations for Clio, PracticePanther and more. LEX adapts to your CRM settings - no need to change settings or reassign messages.

Take a look at our full list of software integrations to see if we can integrate with your firm's preferred CRM. If we don't currently support integration with your favorite software, let us know! We're always keen to hear about your preferred systems and we are always looking to extend compatibility to beloved legal CRMs
We are here to help you make the most of every win. If you're expecting to receive many more calls than usual, you can choose to upgrade your plan, to guarantee all of your callers are given the attention and time they deserve. There's no commitment when you upgrade, you can monitor the call load month-by-month to make sure you're staying on top of demand.

Your minutes are precious, and we want to spend our time securing quality leads for you. Our virtual receptionists are trained to identify serious callers, using call flows and scripts that you can customize to fit your firm. And, because we know that soliciting calls are unavoidable, we give you 30 calls free every month that last less than 30 seconds. We want you to use your minutes where they matter.

Our receptionists are chosen based on their quality, not location. This means we can hire the best, not just the best around. Legal is our world too, we understand your challenges and align our tone to meet your brand.

Our live virtual receptionists are all highly trained and professional - but most of all, they're warm and empathetic! Most people call law firms at a time of crisis, and a friendly voice on the line makes all the difference.

Every one of our live virtual receptionists starts with two weeks of training before they take our dedicated legal calls. In their first week, they learn our systems inside and out, from forwarding calls to scheduling appointments. They spend their second week shadowed by an experienced virtual receptionist who evaluates their performance and coaches them on their call etiquette.

We also encourage continuous learning, and our teams regularly recommend learning materials and share knowledge with each other. There is always room for improvement, which is why our receptionists are continually marked and given feedback on their calls.
We are currently able to support clients anywhere in the US and Canada

If you're a client and would like to speak to someone about your account, please contact your Account Manager or call 1-800-800-9995

If you're experiencing a problem with the website, please email us at info@lexreception.com.

If your firm keeps missing customer phone calls and LEX Reception could solve your problem, give us a call on 1-800-800-9995.
Professional,
legal & reliable
.
By submitting this form, you agree to our privacy policy. We may email or call you to follow up. You can opt out any time.
Need help? Call 24/7 at 1-800-800-9995