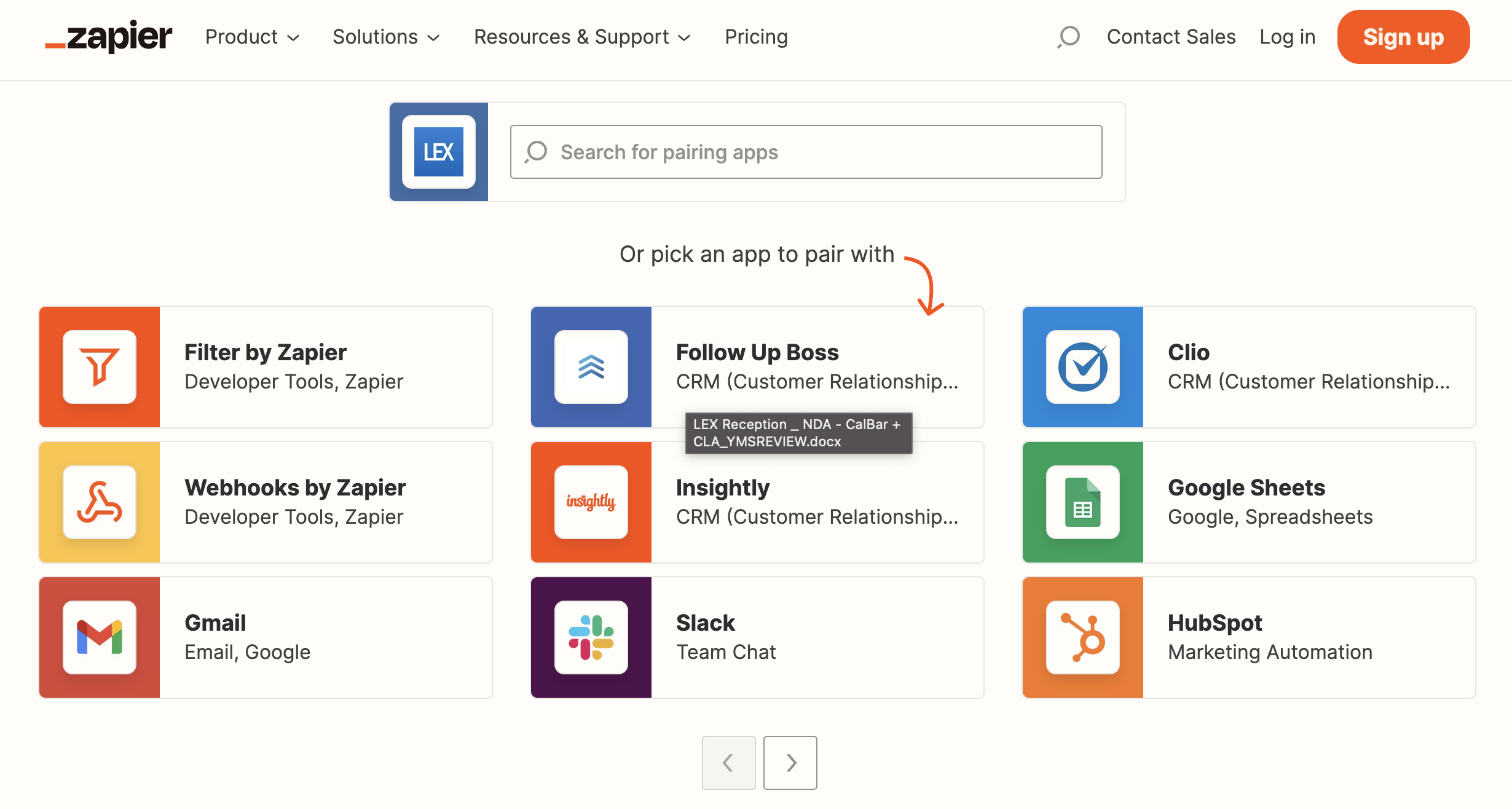 Featured article
Business Tips
Connect LEX Reception to hundreds of other apps with Zapier
By working with Zapier, LEX connects to 2,000+ other web services, saving the time you spend switching between software.
Read More
Subscribe to the LEX Reception Newsletter
.
Get business tips, research, articles & more, directly to your inbox.
Thank you.
You're officially subscribed to our newsletter.
Keep an eye on your inbox for our upcoming content.