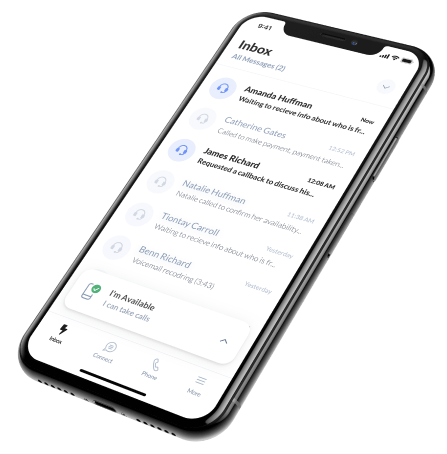 Never miss a call with a live answering service in New York
.
Our New York answering service solution means you never miss a lead. Allow us to take your calls, screen callers, and take repetitive tasks off your hands.
Professional live receptionist services; customized to your needs
.
With nearly 20% of New York's 20 million inhabitants speaking Spanish, bilingual call answering services can
be an indispensable asset for your law firm. LEX Reception's professional virtual receptionists are native speakers in both English and Spanish. Let us help you align your customers' needs with your business goals.
FAQs
.
In law, human connection is particularly important. When callers dial your number they expect a live person at the other end of the line to pick up their call. Our live virtual receptionists answer every call with professionalism and empathy. They listen to every caller's problem and assist them in determining what help they require.

The population in New York has 60% English and 20% Spanish speakers. To be able to serve your callers better, our receptionists are native-level speakers of both languages.

Find out how we can help you grow your business here.

Our live virtual receptionists are available to take your calls 24 hours a day, 7 days a week. We'll listen to your callers, give them the legal information they need, and screen them after-hours, during your breaks, and at times when you're too busy with casework.

Because we focus on offering high-quality service, proximity is not LEX's goal, but performance. Our receptionists work remotely, in various locations, to make sure that calls are answered around the clock, no matter where prospective clients are calling from.

Read more about our LEX receptionists here.

Definitely! Our LEX Reception desktop app integrates seamlessly with most major CRMs. You'll be able to streamline your workflow and turn leads into contacts faster, be better able to retain and support your callers, and track and increase your business' performance metrics.

Learn more about CRM integrations with LEX Reception here.